Advanced Powerboat Course Dates in 2019-20 Season.
The Advanced Powerboat course is run every weekend.
If you require and Advanced Powerboat course on weekdays we are more than happy to do that for you, please get in touch to discuss what dates suit you.
The Advanced Powerboat Course is ideal for anyone with a power vessel that wants to venture out further, or wants to go out at night. It is an essential course for anyone looking to pass the Advanced Powerboat Commercial Examination for anyone wanting to work in a commercial environment. An exciting part of the Advanced Powerboat course is a night navigation passage.
Why choose to do your Advanced Powerboat with us? What do we do that is different?
We have a maximum of 2 candidates on the course per boat per instructor unless specially requested to have more thus maximising your time behind the wheel.
We promise never to cancel a course due to insufficient numbers of candidates or other students cancelling but happily run the Advanced Powerboat course for individual students, few training centres have this policy.
We operate on the Clyde Estuary one of the most productive places run Advanced Powerboat course lots to see and do especially on the night navigation.
Very experienced instructors who absolutely love running the Advanced Powerboat course. We really focus on training you to take charge on the course during the powerboat passages.
Please get in touch by email: info@seaforce.co.uk Phone:0141 221 1070 or Text: 07545903626
The Syllabus
Assumed Knowledge:
Candidates should be competent to the standard of the Intermediate Powerboat Certificate with a thorough knowledge of navigation and chartwork to the level of Coastal Yachtmaster shore based certificate.
What Do We Do Thatís Different On The Advanced Powerboat Course?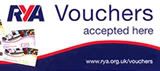 Cost of Advanced Powerboat Course : £300
Aim Of The Advanced Powerboat Course: To teach boat handling, seamanship, pilotage and navigation up to the standards required to drive a planing or displacement powerboat safely by day and night in tidal coastal waters with which the candidate may be familiar. The ratio of students to instructors should not exceed 6:1 (using two boats). The course will be conducted on a planing or displacement (if that is your preference) powerboat with lights conforming to the IRPCS. Students must wear a minimum 150 Newton lifejacket with a DoT approved light for the night exercise.
Information regarding shorebased certificates.
It is recommended that you hold a first aid certificate and a VHF operator certificate.
Duration: 2 days including a night passage
Minimum age: 17
Practical
Preparation for sea
Can:
Prepare the powerboat
Carry out fuel and engine checks
Stow and secure gear
Boat handling
Knowledge of:
Differences for a twin-engine vessel
Understands:
Characteristics of various hull forms and propeller configurations
Action to be taken in rough weather
Can:
Demonstrate a practical understanding and correct use of power trim and trim tabs
Demonstrate an awareness of the effects of wind and tide when manoeuvring, including:
Steering to transits and in buoyed channels. Turning in a confined space. Berthing in various conditions of wind and tide. Picking up and leaving a mooring buoy
Demonstrate the use of an appropriate length kill cord at all times
Passage making and responsibility as skipper
Understands:
The importance of pre-trip planning
Planning and making coastal passages, taking into account the relevant navigational hazards, the type of boat and the strengths of the crew
Chart plotters and radar, their advantages and limitations
Can:
Organise the navigation, safety and welfare of the crew during a powerboat passage
Navigate at higher speed using time/distance
Use electronic navigational equipment for planning and undertaking a passage, including the use of waypoints, routes and X-FE, SOG, COG, BTW, DTW*
*XTE - cross track error, SOG - speed over ground, COG - course over ground, BTW - bearing to waypoint, DTW - distance to waypoint
Pilotage
Can:
Carry out pilotage plans and pilotage for entry into or departure from harbour
Use leading and clearing lines, transits, back bearings and soundings as aids to pilotage
Use GPS and understand its limitations in pilotage
Navigate using soundings
Meteorology
Knowledge of:
Terms used in shipping forecasts, including the Beaufort scale, and their significance to small craft
Understands:
Sources of forecast information and interpretation of forecasts including synoptic charts
The significance of meteorological trends
Rules of the Road
Can:
Apply the International Regulations for Preventing Collisions at Sea
Use of engines
Knowledge of:
How to change a propeller
Propeller diameter and pitch
Propeller ventilation and cavitation
Understands:
Checks to be made before starting, during running, and after stopping for diesel and petrol engines
Periodic checks on engines and electrical system including spark plugs, water filters and pump impellers
How to bleed the fuel system (diesel), change filters and pump impellers
Transmission belts
Spares to be carried
Emergency situations
Understands:
Correct action to take in emergency situations
Fire prevention and fighting
Hull damage/watertight integrity
What to do in a medical emergency
Towing and being towed
Helicopter rescue procedures
Use of flares
Search patterns
Can:
Pick up a man overboard in all available conditions
Night cruising
Can:
Take charge of a powerboat at night, including leaving and entering harbour
Demonstrate ability at keeping a proper lookout and identifying lit and unlit marks by night